Support Meetings are now independent gatherings that are open to the public. Minnesota Brain Injury Force, Inc. is no longer hosting Support Meetings. Meetings are hosted by survivors at their availability! Please confirm there is a meeting being held each month.
Each meeting begins with the facilitator giving a short presentation of various topics, followed by discussion of that topic. Guest speakers are invited to share information that can help brain injured people. Members are encouraged to participate in the planning of the meetings topics, which includes suggesting a meeting in a town near you.
PLEASE CALL 507-228-8161 TO CONFIRM THAT THERE IS A MEETING BEING HELD!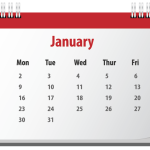 Calendar View of ALL workshops and events
Mankato –
CURRENTLY NOT MEETING
When: 2nd Monday of the month at 6 PM (Call MNBIF to confirm) Location: Mankato Clinic Conference Room B 1400 Madison Avenue, Mankato, MN Enter Madison East Mall via SOUTH EAST Entrance Center Courtyard, next to the Dance Conservatory — Look for signs **Please call MNBIF at 507-228-8161 (NOT the mall or Mankato Clinic) with questions!**
New Ulm
Still seeking a meeting site!
Hutchinson – 
Call MNBIF to Confirm
When: 1st Tuesday of the month at 6:00 pm. (Call MNBIF to confirm) Location: Hutchinson HEALTH Room F (Main Entrance to Hospital) 1095 Hwy 15 South Hutchinson, MN
Fairfax – C

all MNBIF to Confirm
When: 4th Tuesday of the month at 6:00 pm. (Call MNBIF to confirm) Location: Fairfax Library
MN Brain Injury Force Inc. is about Survivors Supporting Survivors!
In between workshops, area survivors are encouraged to get involved in supporting one another and MNBIF's work!
Survivors can show their support for each other by attending MNBIF 
fundraisers and brain expo's
. Help is also needed to hang event posters, follow and share
MNBIF's facebook page
, share events on Facebook, and encourage friends and family to get involved by simply attending
events
!